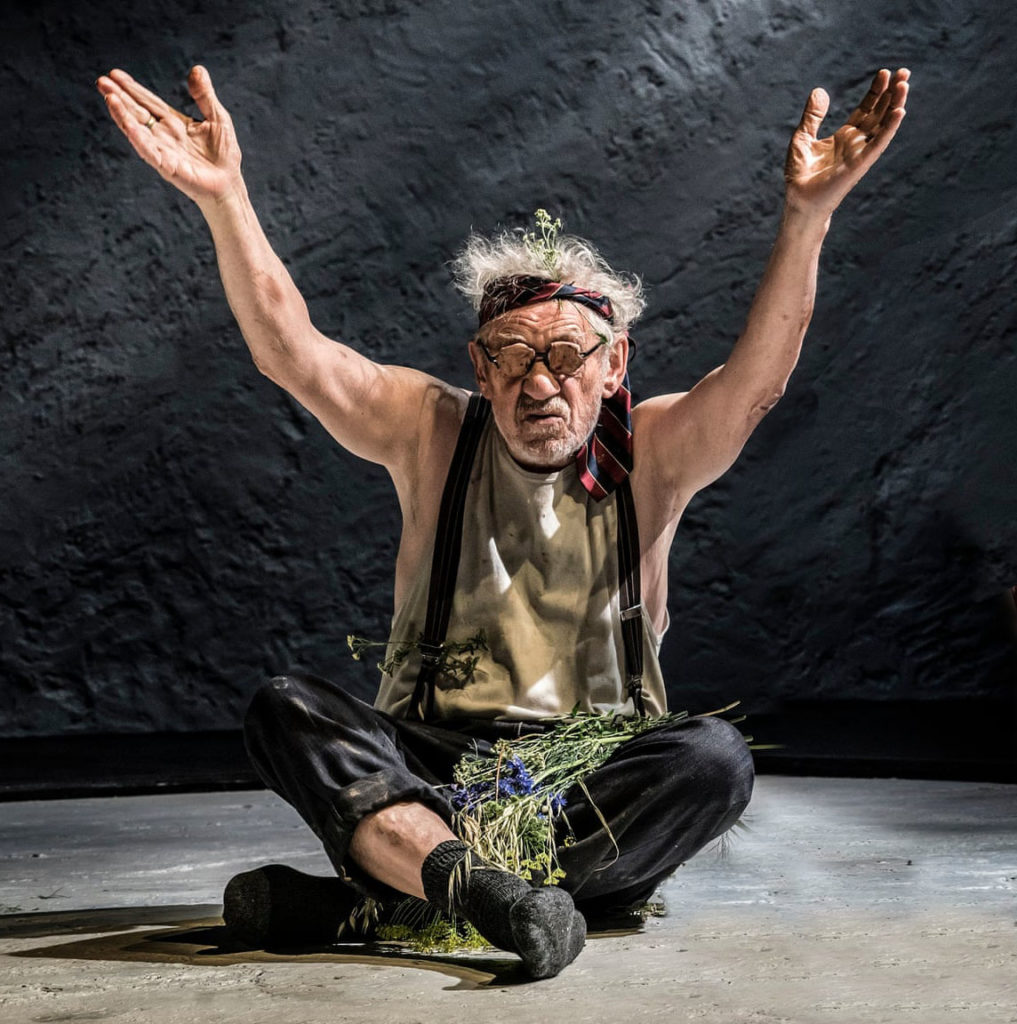 Sir Ian McKellen as King Lear. Image source: The Guardian – Photograph: Johan Persson
No, I will weep no more. In such a night
To shut me out? Pour on; I will endure.
In such a night as this? O Regan, Goneril!
Your old kind father, whose frank heart gave all—
O, that way madness lies; let me shun that;
No more of that.

King Lear, Act 3, scene 4, 17–22
The
Brugnetti
Aurora is my favorite single group vintage espresso machine: minimalist design, bold colors and a fantastic logo in a cousin of the 1962 Eurostyle font.
The one in the picture, an HX version, was restored by Orphan Espresso. It was likely assembled and sold in the US by Termozona, an importer from Connecticut who added, what is in my opinion, the criminally design-inappropriate Europa badge on the front.
Everyone who I have spoken to agrees that they are great machines: simple, well built, small enough for home use, and above all else, capable of producing an incredible shot of espresso. They are, however, rare. The original Sr. Brugnetti closed down and liquidated his factory before the brand was relaunched under new management after a five year hiatus. Brugnetti no longer makes lever machines and I presume that the original group head molds, manufactured by them or a supplier (Tortorelli Meccanica in Sienna?), either no longer exist or would be impossible to track down with my hundred words of Italian.

The heart of the matter is the lever group and the heart of the group is the group body which is a complicated part. So the million dollar question is what would it take to reproduce it?



References

A discussion of building a lever machine from scratch with reference to the Aurora. A thread discussing the origins, shrouded in myth, of the machine. Another couple of restorations of the European Aurora from kaffee-netz in Germany are here and here.