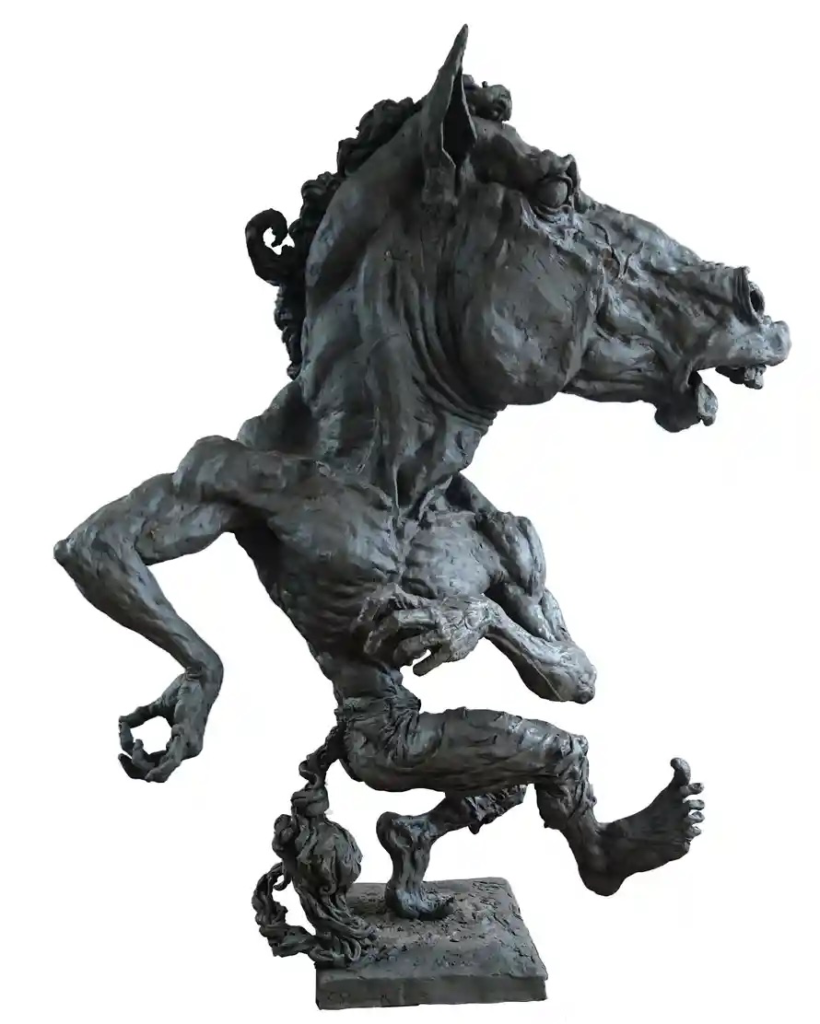 As promised, this week's post is all about jigs (not about jig-jig, despite the title). Well, jigs and purging. When all the parts are finally made, checked, polished, rechecked and sterilized in the autoclave ready for surgery (only mild hyperbole), two more things have to happen before the magic moment when the arc strikes and two pieces of stainless steel become one: they have to held together in the correct alignment and all of the oxygen in the air surrounding the weld location has to displaced or purged – usually with another, inert, gas. This is where jigs and purging come in.
But before we get to the the fancy bits, first some ground-work.
Cutting the stainless tubing to rough length on Soco Xiānshēng. The 3-phase Soco gearhead cold saw, by far the highest quality tool in the building, used to be known as Soco-San but, it turns out, is actually Taiwanese, so this may have been cultural appropriation, inappropriate and/or just wrong. So even though Soco-San sounds better, Soco Xiānshēng it is.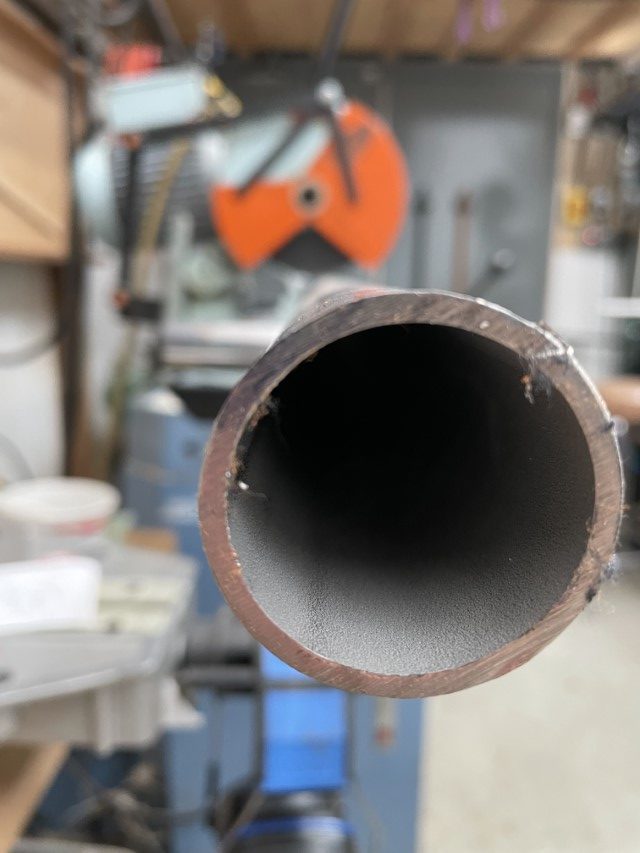 The before: replete with sharp hairy edges, nasty burrs, greasy mill finish, dents and scratches.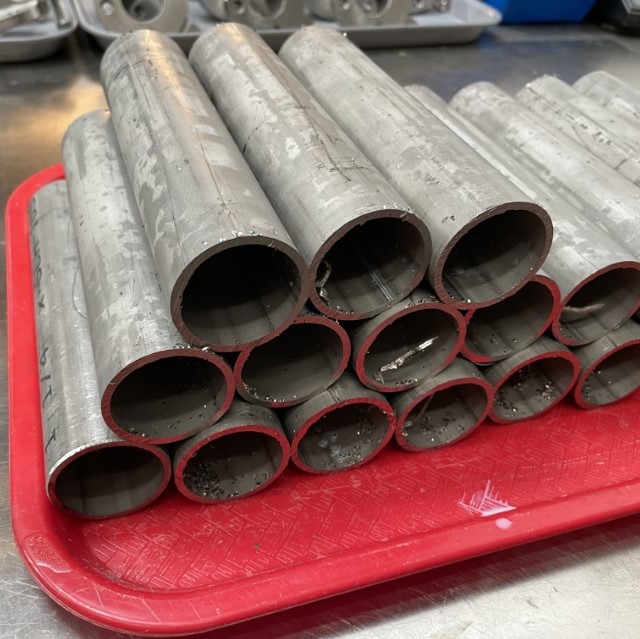 The after: squared and chamfered on the lathe, polished and de-greased to within a nanometer of clean-room cleanliness.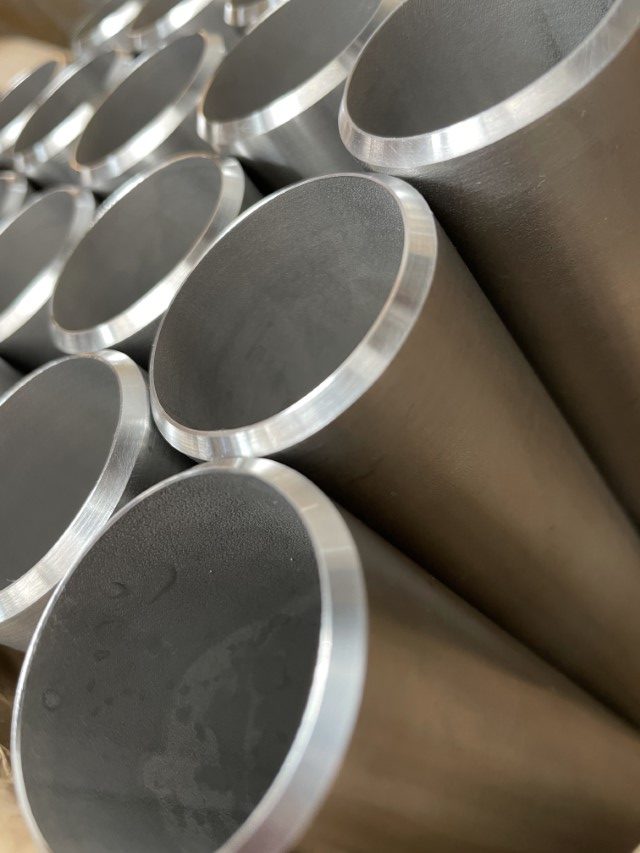 Heat exchanger tubes and flange castings ready on deck.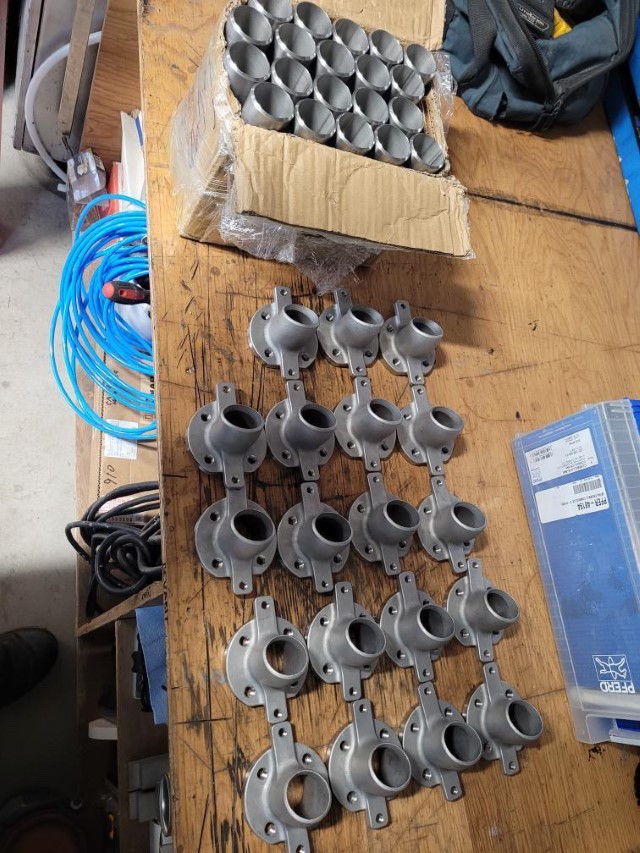 The first alignment jig ensures that the side-to-side and axial orientation of the tube is correct with respect to the flange casting. Kissing cousins?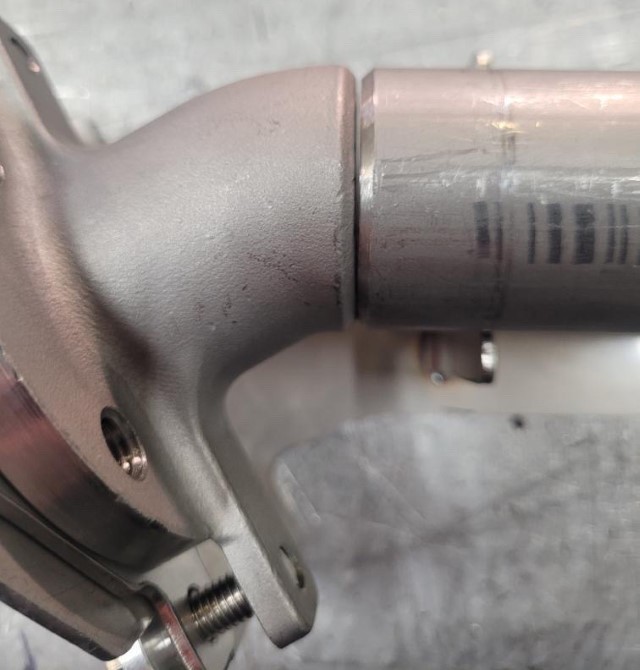 Now things start to get a little more elaborate: a dry run with test parts of the heat exchanger (HX) and main boiler tube alignment jig. This setup fixes the depth of the HX through the main boiler tube and ensures that the boiler tube is level and aligned with the bolt pattern on the group flange. Ever-ting gonna be nice'an straight.
So I promised purging as well, but I only got as far as jigs and I am already a day late on my deadline. I'm afraid you'll just have to come back for more.